2023 - 2024 Winter Camping Season
November 10, 2023 through March 16, 2024
Direct snowmobile trail access. Ride right from your seasonal site or cabin!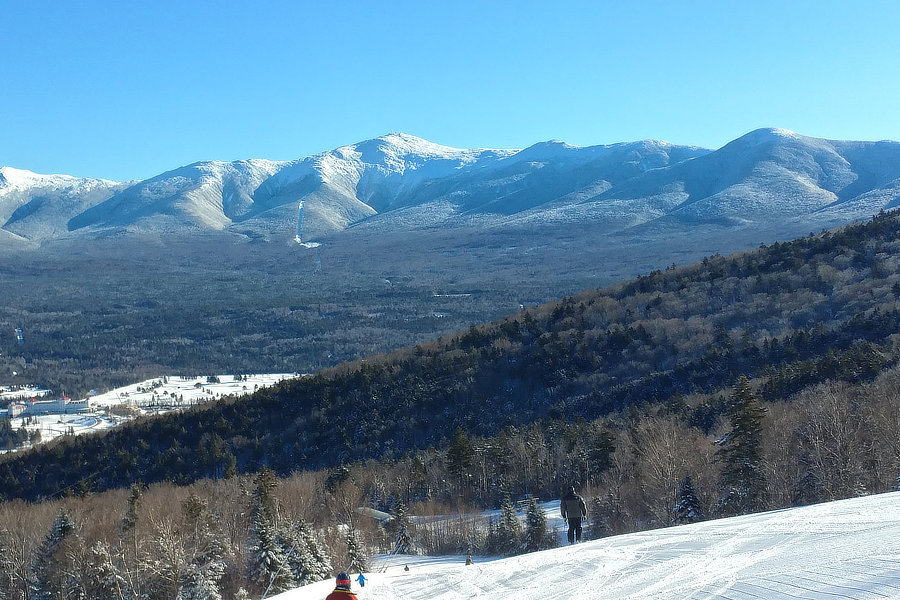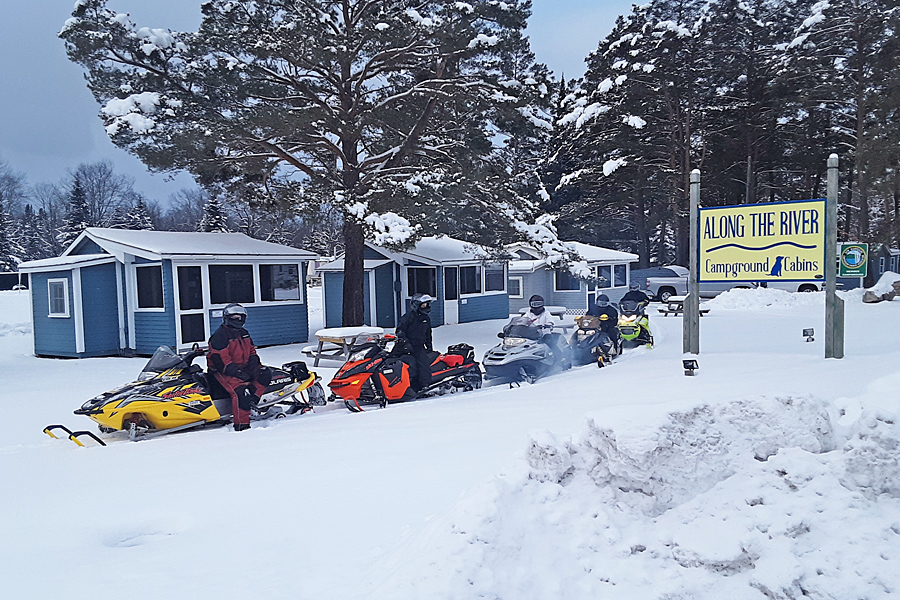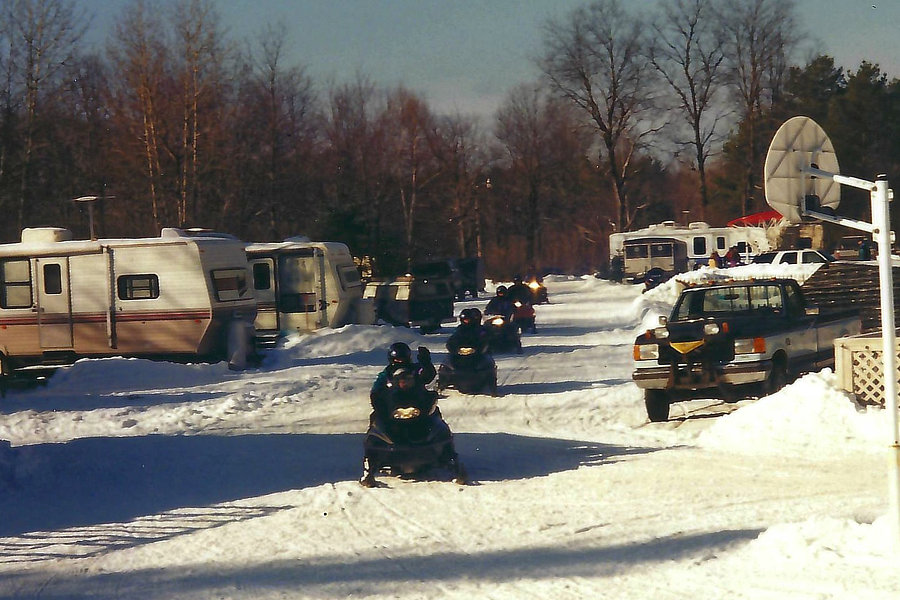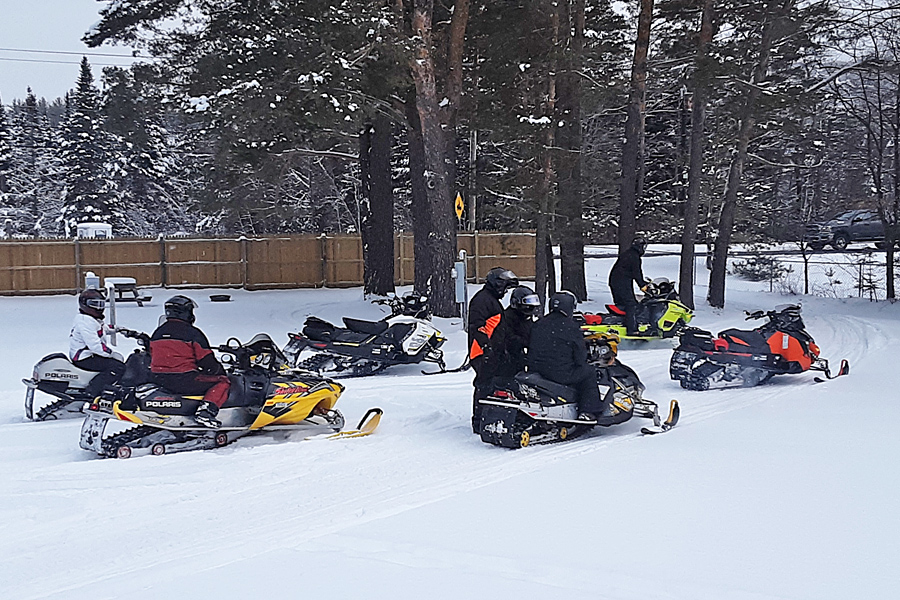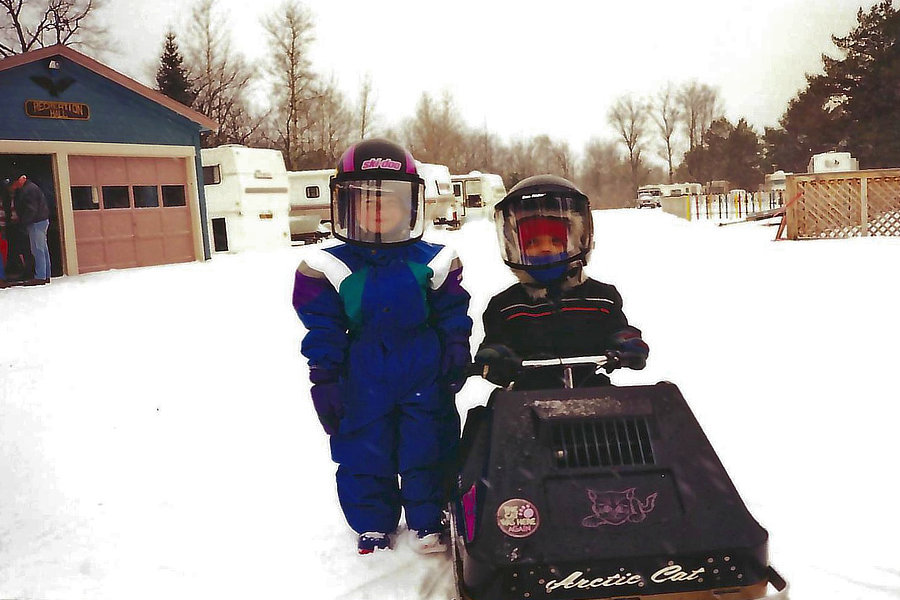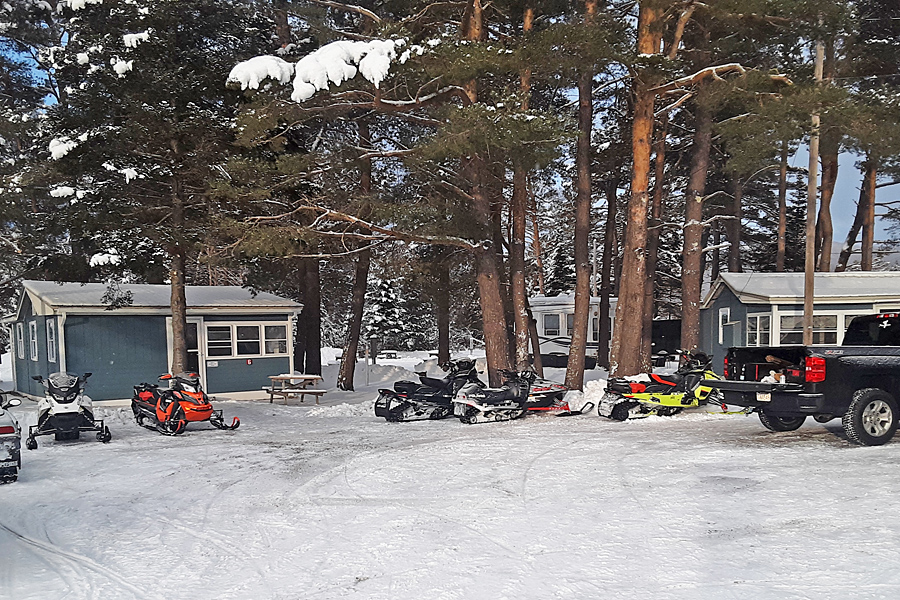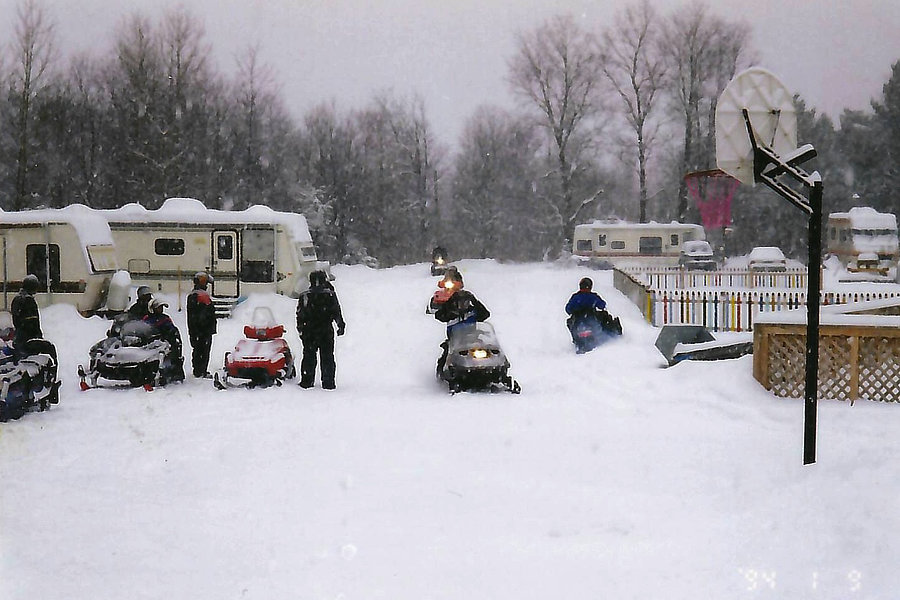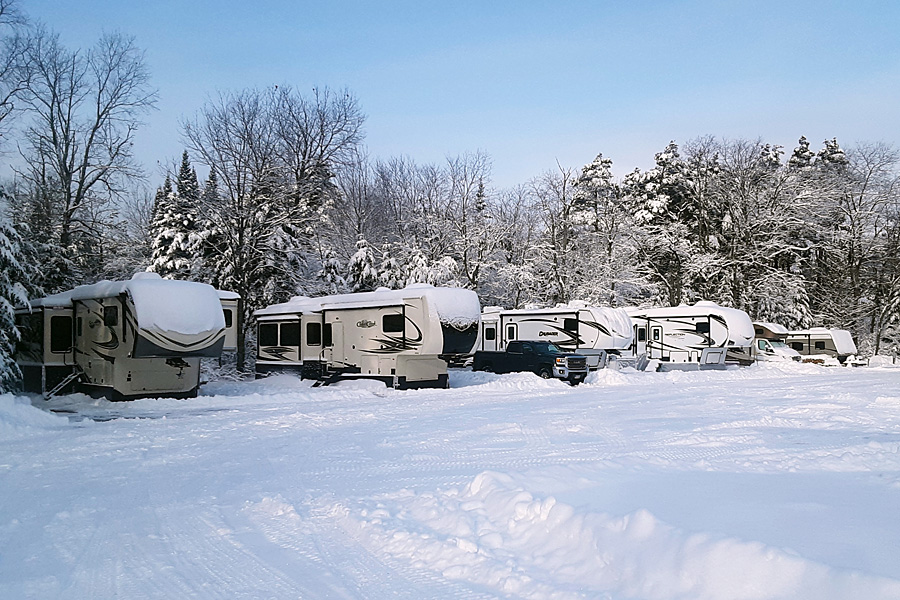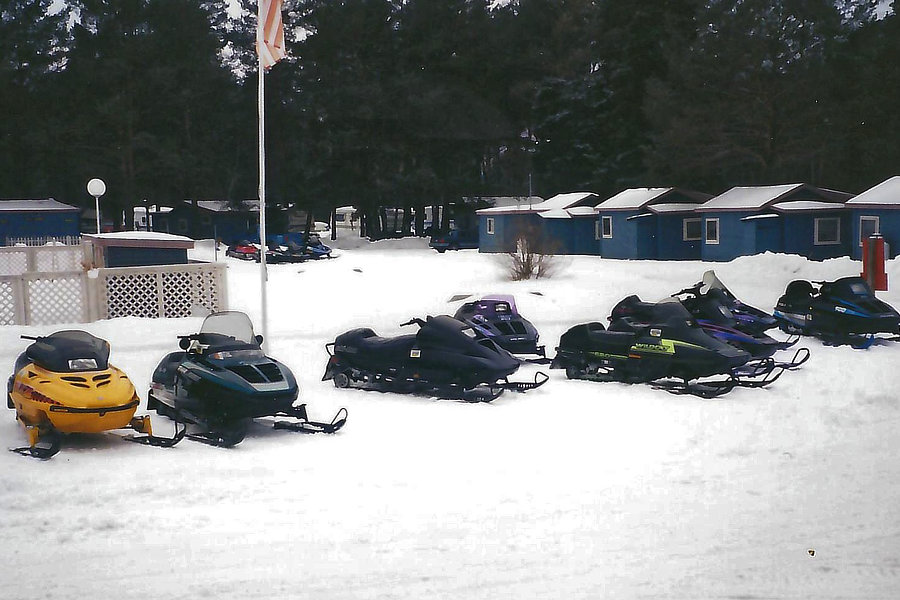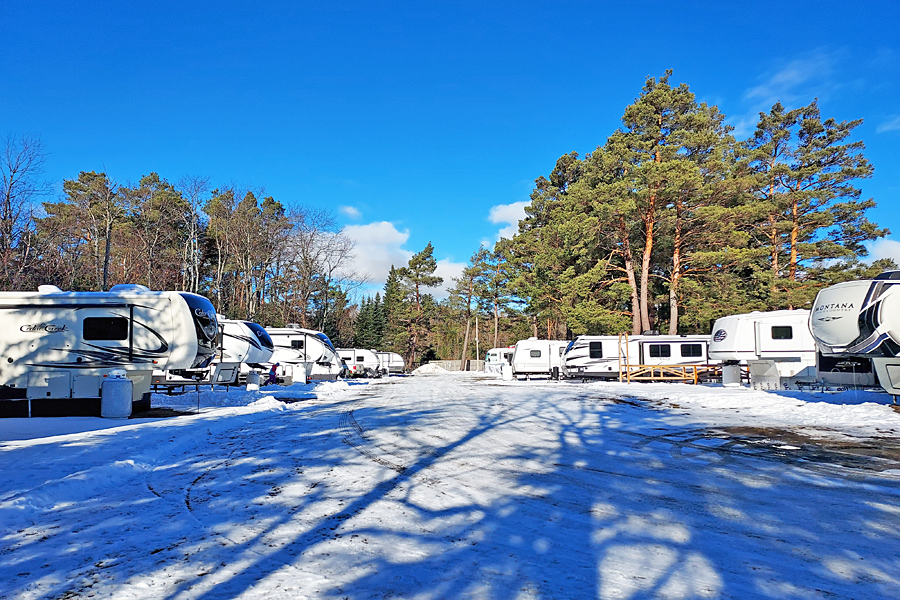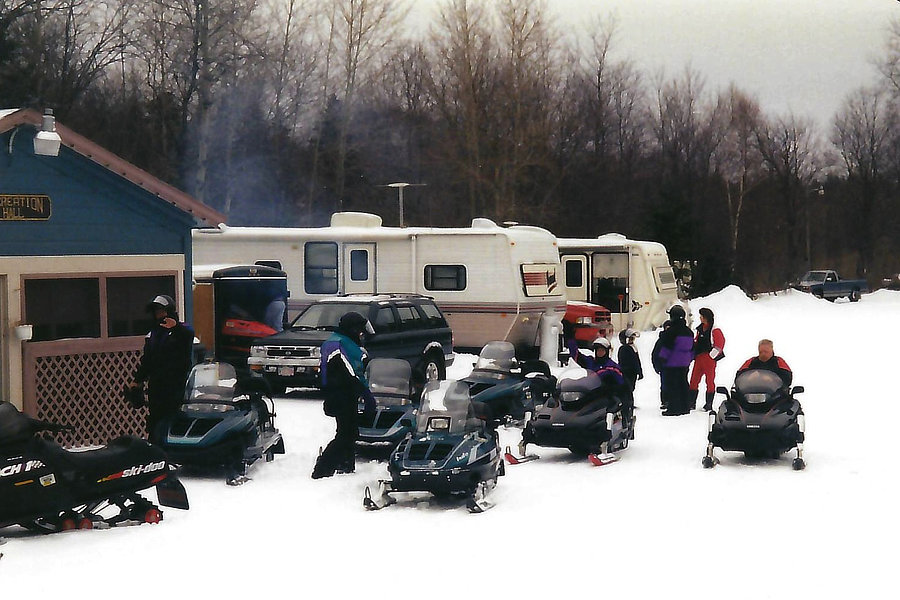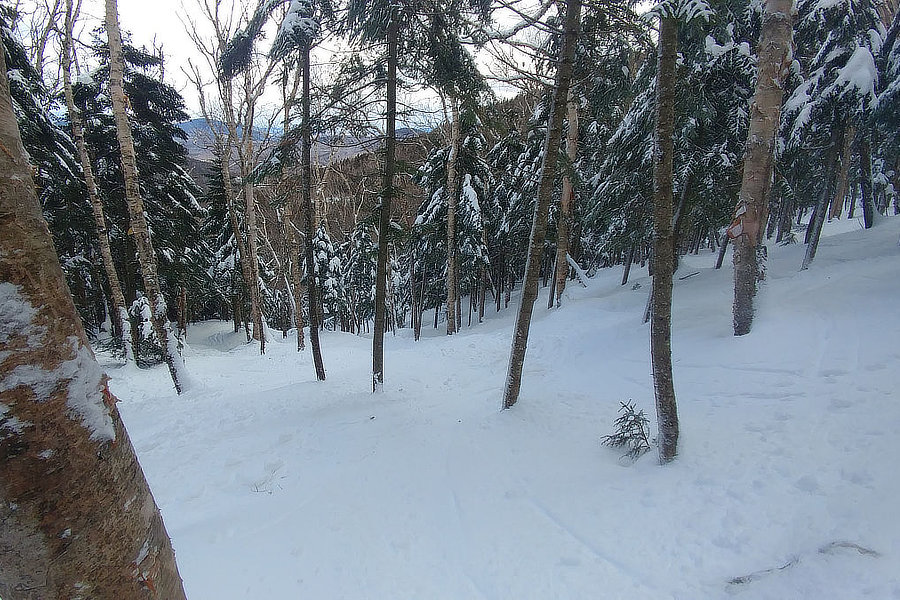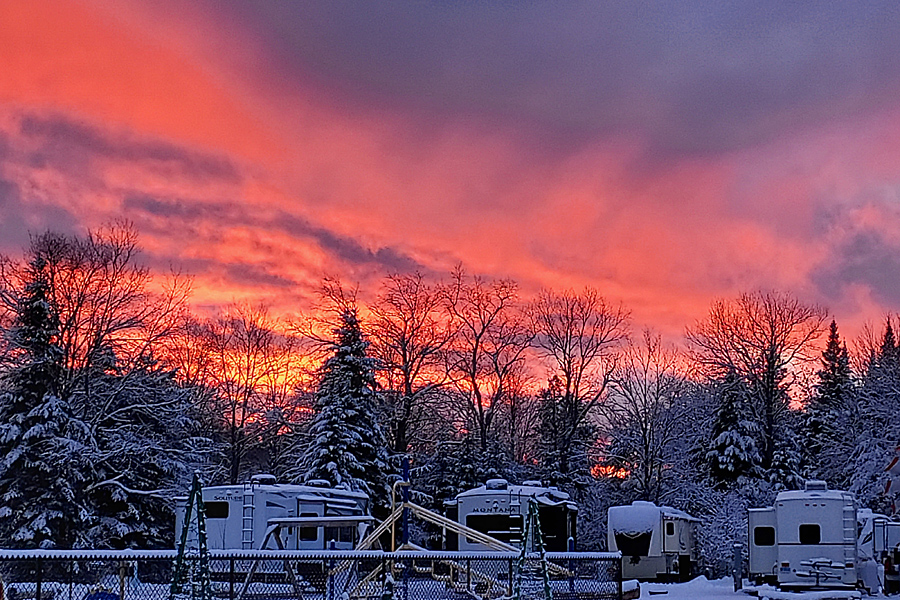 Enjoy these vintage and recent snowmobile photos taken at Along the River Campground & Cabins.
Winter Seasonal RV Site Information
All winter RV seasonal sites have Sewer, Electric (metered) and Wi-Fi. Water is not available at the site, but there is a spigot on the bath house if you wish to put water into your RV's holding tank. The bath house is close by and heated with free hot showers! In the campground office/store you will find warm clothing, custom made blankets, and some of those forgotten necessities.
For those who ski, we are right between two amazing ski resorts! Bretton Woods and Cannon Mountain are just 15 to 20 minutes away!
Rates: $1,200.00 plus metered electric, November 10, 2023 - March 16, 2024
---
Cabin Rentals
A bit about our cabins ...
Four roadside cabins are available for winter rentals between November 10, 2023 and March 16, 2024. They offer a great way to enjoy winter views and activities in the White Mountains while staying warm and dry.
Check in for cabins is between 4:00PM and 8:00PM. No early arrivals. Check out is 11:00AM prompt.
All cabins are priced for 2 guests and 1 vehicle with a snowmobile trailer.
2 night minimum.
Wi-Fi is available and allows most devices to connect well.
New for 2023: HD Antenna TV
$15 per extra guest per night, including infants (not to exceed the maximum occupancy for each cabin).
$15 per each dog per night, maximum 2 dogs per cabin.
Please note: Cabins 3, 4 and 6 are not pet friendly. Cabin 5 allows pets.
$5 per extra snowmobile trailer or extra vehicle per night.
SAVE BIG by staying a week! Check in Friday and check out the following Friday morning. See individual cabin listings for discounted amounts.
No outside unregistered overnight visitors. Only registered campground guests may stay overnight and cannot exceed the maximum occupancy for sleeping.
EV's: Cabins are not set up for EV's. At this time we do not have a charging station. Please plan accordingly if you have an EV.
FIREWOOD: Burn only wood provided by the campground. No wood of any kind permitted from outside of the campground.
EV NOTE
We are working on infrastructure design and implementation to accommodate the charging of your EV. Available technology is evolving rapidly to address EV's in campgrounds. Until further notice we are not able to support the charging of EV's in our campground. There are charging facilities in our region/area. We thank you for your understanding and patience as we work with our professionals to add this feature/service to our campground.